RAAM costs $5/mile!
Lots of friends - old and new - have asked how they can help. Buy a cycling cap to support me and my team as we rocket across the US on the wings of a Carbent Raven!You need a new cycling cap this year, anyway. And this one is especially cool: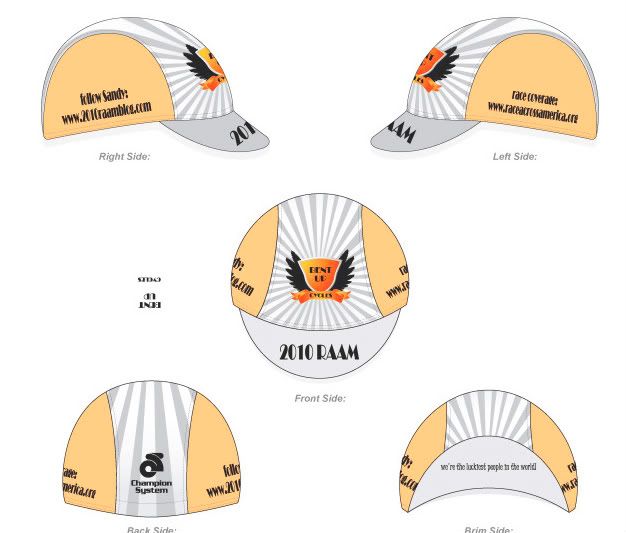 Wicking technical fabric, bike-specific fit, and great graphics.
The "Raven" graphic is in honor of my race bike - a Carbent Raven - as well as one of my mentors, David Bradley of Team Raven Lunatics (you'll see David's RL logo on my jersey, as well!).
I love the color scheme. It looks crisp and cool.
And my favorite quote from my breakthrough 2009 racing season is on the underside of the brim: "We're the luckiest people in the world". The hats are on order, so I'm taking pre-reservations. Order yours now, and I'll ship it out in early May - in plenty of time for RAAM.
At $20, they cost about what a similar hat would cost at a shop. I make a few bucks on each one, and hopefully offset some of my expenses.
Shipping is free, and I've set up a Paypal storefront (on my blog, upper right hand corner) where you can place your order easily.